Note:  No yoga class on July 4th.
Exercise to Refresh your Body, Heart & Spirit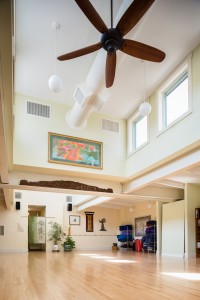 Gateway is a welcoming center for practicing and exploring the ancient energy and martial arts. In our spacious sunlit and air conditioned studio, we offer a welcoming, non-judgmental and fun atmosphere where people of all ages and fitness levels can explore, get fit, connect and energize both body and spirit.
New Yoga For Seniors Class, Fridays
This class is in addition to the Tuesday 1pm slot of yoga for folks over 60.  Perhaps it is an opportunity to take a yoga class twice a week, or perhaps, in these busy summer months, Friday may be a better time for you. Class starts June 20th, for more information visit our Yoga For Seniors page.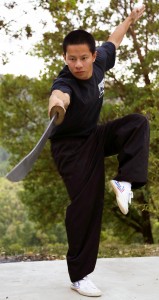 Summer Martial Arts Seminars
Gateway is pleased to announce that we will be welcoming two incredible martial artists, Jonathan Chang and Michelle Lin, for a series of seminars this summer. The Yang Style Taiji Saber Form will be held over the weekend of July 19th & 20th, and White Crane Basics will be held on the weekend of  August 16th & 17th. Click here for more information
Try YogaQi™ ("Yoga Chi") 
YogaQi ™ is a dynamic new curriculum that blends yoga stretching and flowing qigong exercises to bring energy to the internal organs and acupuncture channels.  Learn more about this exciting, energetic class created by GateWay founder, Bill Buckley.
Taiji for Balance
The medical benefits of taiji continue to attract media attention. New introductory class begins in September.
Learn more – and read what current students have to say!
Watch Bill's short explanatory video.
Taiji or Tai Chi?  Qigong or Chi Kung?
You'll notice that we generally use the less common spelling: "taiji" and "qigong."  The old spelling of "Qigong" was "Chi Kung." The change from "Chi Kung" to "Qigong," and "Tai Chi" to "Taiji" is a move from what was called the "Wade-Giles" spelling or Romanization, to the "Pinyin" version, which is now more broadly accepted within the international Taiji community.)