Join us for fun and mindful exercise in our warm & welcoming studio!
GateWay is a beautiful center for learning and practicing taiji (tai chi), qigong (chi kung), yoga, meditation and the martial arts located in Portsmouth, New Hampshire.  What connects all of our classes is a focus on energy and mindfulness.  You'll never find anyone here with headphones on!  Click here for our online calendar.
New!  Noon-time "Reset Yoga - Wednesdays at 12pm
With Instructor Nicolle Casey, RYT-500. Take time out of your busy day to stretch, reinvigorate, and balance your body and mind. This all-levels class focuses on relieving stress, activating your body and gaining a mindful awareness over your routine -  which can include how you eat. We start with 45 minutes of invigorating yoga, followed by 15 minutes of mindful eating or meditation. Need to get back to work?  After 45 minutes, you can step out and go about your day, or continue until 1pm with your own brown bag lunch. Everyday clothing is acceptable, but should be loose enough to allow you to bend comfortably.
Yoga May Be Good for the Brain
A new article published by the New York Times reports that a weekly routine of yoga and meditation may strengthen thinking skills and help stave off age-related mental decline, according to a new study of older adults with early signs of memory problems.  Read the full article.
Learn Taiji for Fun - and a Healthy Heart
Not only is taiji fun, mentally stimulating and great for improving balance, but it also appears to be good for your heart.  According to new research published in the Journal of the American Heart Association, Taiji may improve the health and well-being of those living with heart disease, high blood pressure or stroke.  Read the article online.
Taijiquan:  Moving for Better Balance - New Beginners Class 
The medical benefits of taiji continue to attract media attention, and numerous studies indicate that taiji is the most effective form of exercise for improving balance. The beginners class follows the nationally acclaimed curriculum developed by Dr. Fuzhong Li and a group of researchers at the Oregon Research Institute:  Taiji Quan:  Moving for Better Balance.  Students in the continuing balance class move beyond that curriculum to learn the Yang Style Taiji Long Form – with a focus on balance and strength-building movements.  A new 12-week session begins Wednesday, July 6 at 9am, but don't worry if you can't make every class.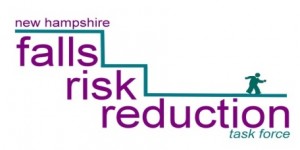 Learn more - and read what current students have to say about this fun and effective class!  Watch Bill's short explanatory video.
New to GateWay?

Try out a variety of classes with our unlimited introductory membership - $25 for one month.  Good for any ongoing classes except the beginners' Taijiquan:  Moving for Better Balance.
We also welcome drop-ins.  Click here for full rate information.
YogaQi® ("Yoga Chi") 
Wednesdays, 7:45 -8:45 am.  YogaQi® is a fun, rejuvenating class that blends yoga stretching and flowing qigong exercises to bring energy to the internal organs and acupuncture channels.  Learn more about this fresh new yoga style created by GateWay founder, Bill Buckley.
Taiji or Tai Chi?  Qigong or Chi Kung?
You'll notice that we generally use the less common spelling: "taiji" and "qigong,"   which is now more broadly accepted within the international Taiji community.