New Classes!
Beginner Taiji for Balance Class:  Tuesday & Thursday, 11am – noon
Yoga for Seniors:  Fridays, 1-2pm beginning June 20
Free Morning Meditation:  Thursdays, 7:30am
Exercise to Warm your Body, Heart & Spirit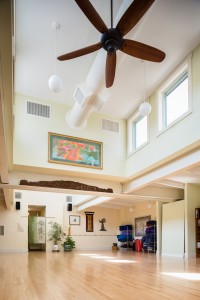 Gateway is a welcoming center for practicing and exploring the ancient energy and martial arts. In our spacious sunlit studio, we offer a welcoming, non-judgmental and fun atmosphere where people of all ages and fitness levels can explore, get fit, connect and energize both body and spirit.
Upcoming Seminars & Special Classes

 May 4:  Chin Na, a weekend intensive for experienced martial artists with Bill Buckley and Paul Green
Introducing YogaQi™ ("Yoga Chi") 
YogaQi ™ is a dynamic new curriculum that blends yoga stretching and flowing qigong exercises to bring energy to the internal organs and acupuncture channels.  Learn more about this exciting, energetic class created by GateWay founder, Bill Buckley.
Taiji for Balance
The medical benefits of taiji continue to attract media attention. 
New Introductory and Continuing Balance Classes begin January 7, Tuesday & Thursday mornings, 11-noon, and Wednesday evening at 7PM.  Learn more – and read what current students have to say!
Watch Bill's short explanatory video.
Beginners Class Online Registration – Tues/Thurs Mornings
Beginners Class Online Registration – Wednesday evening
Taiji or Tai Chi?  Qigong or Chi Kung?
You'll notice that we generally use the less common spelling: "taiji" and "qigong."  The old spelling of "Qigong" was "Chi Kung." The change from "Chi Kung" to "Qigong," and "Tai Chi" to "Taiji" is a move from what was called the "Wade-Giles" spelling or Romanization, to the "Pinyin" version, which is now more broadly accepted within the international Taiji community.)