A Center for Mindful Exercise and Meditation
Gateway Taiji, Qigong and Yoga, located at 875 Islington Street in Portsmouth, across from the Hannaford's shopping plaza, is a center for practicing and exploring the ancient energy arts.  Our large studio provides a spacious, sunlit, inviting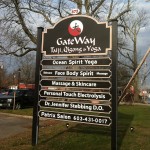 environment for ongoing classes and special seminars.  The historic mill building has been extensively renovated to create a welcoming, non-judgmental and fun atmosphere where people of all ages and fitness levels can explore, get fit and connect with other like-minded seekers. The 5000+ square foot 875 Islington Street building, which extends like a nose from the main Button Street factory building, was built in the 19th century as an oven house for baking ceramic buttons.  The "clearstory" second floor was used to vent the heat from the ovens.  Buckley has opened up the clearstory to flood the floor below with natural light.  The two studios – one designed for Taiji with mirrors, shoji screens, instructional centers and a large open space, the other designed as a calm, intimate space for yoga and meditation – are divided by a soundproof, moveable wall.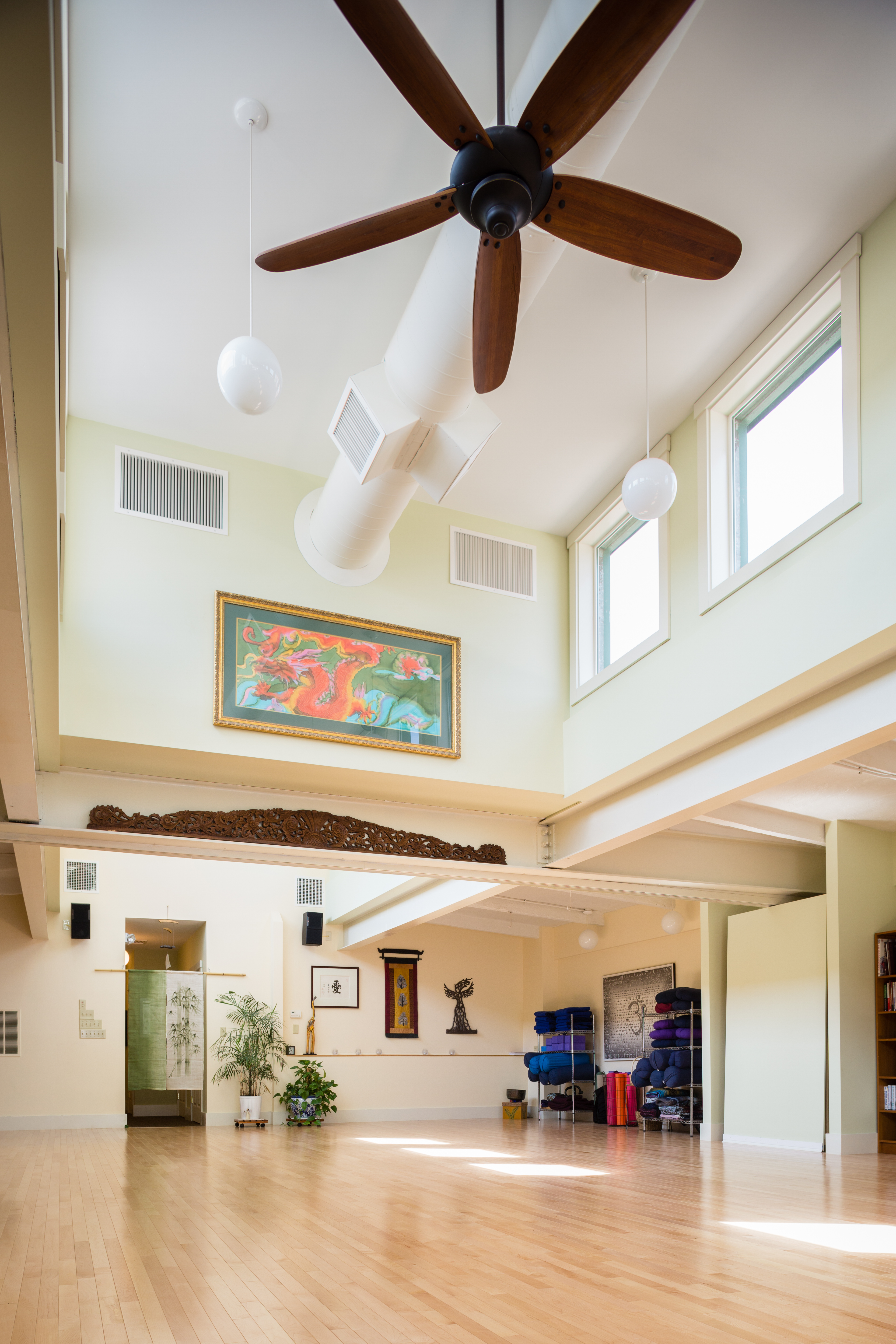 Going Green
A major focus of the extensive building renovation has been to improve energy efficiency. The original concrete and asphalt roof was replaced with a light-weight foam and rubber solution with an impressive insulation factor of R40.  The exterior walls have been filled with the same foam.  These improvements are expected to substantially lower the building's heating costs. The lights in the new studio are all LED, further reducing the energy footprint of the building.
Going Solar
Replacing 26,000 pounds of roofing with an 8,000 pound new roof leaves plenty of weight-bearing potential for the solar panels to be installed in the fall of 2013. The new solar system is expected to generate over 90% of the building's electricity needs.
Video Tour
For more videos check out the GateWay Youtube Channel!
Directions
Click here for Google map directions.