Bill Buckley
GateWay Founder Bill Buckley holds certifications in Taiji, Qigong and Yoga and has been teaching the martial and energy arts for over 30 years.
Taiji Certifications
Gateway Founder, Bill Buckley, has been practicing the martial arts  for over 30 years and has been teaching for over 20.  Since 1989, he has studied, trained and taught with Dr.Yang Jwing-Ming, a recognized leader in the international Taiji community and a prolific author of martial arts and qigong texts and videotapes. YMAA International has grown to 60 affiliated schools in 17 countries and Dr. Yang has twice been named Martial Artist of the Year by Kung Fu Magazine. Bill continues to train and develop his own skills through intensive seminars with Dr. Yang.  He is certified by Dr. Yang to teach all three of the related arts: Taiji, Chin Na and Qigong.
 Qigong Certification
In October 2017, at the YMAA Retreat Center in California, Bill Buckley received his Qigong Master Certification from Dr. Yang Jwing-Ming. This Certification recognizes his ten years' experience teaching the Qigong after completing ten years of study and practice and passing rigorous testing.
In May, 2017, Bill received his Qigong Instructor certification from Mantak Chia, another world-reknowned Qigong teacher and scholar.
Yoga Certifications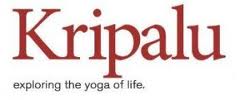 In 2011, Bill completed the 200 hour Yoga Teacher Training at Kripalu. In 2014, he completed his 500 hour Yoga Teacher Training with Daniel Orlansky in Boston. His understanding of the mindfulness and physical benefits of yoga adds depth and variety to his teaching, and has inspired him to develop Yogaqi, a unique and energizing practice that blends yoga and qigong exercises.
International Competition

In the fall of 2015, Bill competed in the International Chinese Martial Arts Championship U.S.Circuit.  He placed first in the Advanced Men 18 and over Yang Style Taiji Form. Click here for information about the competition.
In October, 2008, Bill competed in the World Tai Chi Tournament in Taipei Taiwan as part of a YMAA team. Over 3,000 competitors from around the world competed in dozens of events ranging from group performances of the Taiji to individual competitions in sword, staff, fan and pushing hands Taiji forms. Bill earned 6th place in the Taiji Sword Form.
Certifications
Taiji, Qigong, Chin Na       Yoga Instructor 200 Hour       Yoga Instructor 500 Hour