Improve Your Balance Thru Taiji and Yoga
Special Workshop: Sunday, October 1st, 1-4PM
Instructors:  Bill Buckley (GateWay Taiji, Qigong & Yoga and Jeanne Russell (Portsmouth Center for Yoga and the Arts)
For several years, Bill and Jeanne have offered classes to help anyone who needs to improve their balance.  We're excited to announce that they have joined forces to teach a special half day workshop at GateWay this fall.  They were recently featured in a SeacoastOnline.com article.
What You'll Learn
The fundamentals of balance - understanding your visual, proprioceptive and vestibular systems
Specific exercises to support those systems
Exercises that improve your strength and flexibility - essential for good balance
Practical tips for reducing your risk of falls
You'll move, stretch, laugh and have fun in a friendly, inviting environment.  There is onsite parking and the studio is fully accessible.
Who Should Attend
This workshop is suitable for all ages and fitness levels - and will be helpful to anyone who wants to better understand and improve their balance.  People with medical conditions affecting their balance will find the workshop particularly valuable.  Chairs and props will be provided; wear comfortable clothing. Outside shoes are not permitted in the studio so please bring socks or indoor shoes if you don't want to go barefoot.
Register Online
Attendance will be limited to ensure that everyone has plenty of room to move and receive individual attention.  Please pre-register online or contact Bill Buckley by phone or email. Workshop fee:  $35.
The Instructors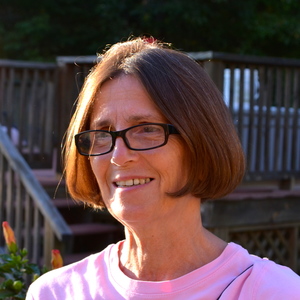 Jeanne Russell has been teaching yoga to adults and children since 1989. She is certified through the Kripalu Center for Yoga and Health. She received her 200 and 500-hour professional level training certificate and has completed "Chakra Yoga" training. She has trained with Sara Meeks in the Meeks Method of safe skeletal health and recently attend Duke University for Therapeutic Yoga for Seniors. Through her training and teaching experience she has developed the program "Building a Strong Foundation - Yoga for Strength and Balance." The program includes yoga postures and exercises for strength and flexibility, moving and static balance exercises, foot massage and activities for the vestibular and proprioceptive systems.

Bill Buckley has taught taiji and qigong for over 20 years and is the owner of GateWay Taiji, Qigong & Yoga, a mindfulness-focused center for the energy arts located in Portsmouth NH. He completed the 200-hour Yoga Teacher Training at Kripalu and his 500-hour Yoga Teacher Training with Daniel Orlansky in Boston. In 2011, he was certified as an instructor of the nationally recognized balance curriculum, Taijiquan: Moving for Better Balance. He currently offers both beginning and ongoing balance classes as GateWay.