Discover the Benefits of Qigong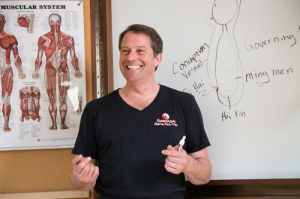 Qigong pronounced (Chee Kung), literally translated means "energy work." Qi (Chi) is internal energy, the bioelectric force in all living things. Through the practice of Qigong you can learn to develop and channel that energy. Qigong is an excellent form of low impact exercise and provides all the benefits we currently associate with gentle exercise.
Trains the mind to concentrate and focus
Improves the body's metabolism
Loosens and exercises the joints
Strengthens the tendons and ligaments
Builds root, center and balance
Qigong classes at GateWay are are suitable for all ages and skill levels.  Students will learn to feel their body's natural energy, develop and enhance that energy and lead the energy throughout the body.
Classes include both discussion and practice, covering:
The history and cultural context of Qigong- breathing and the body
5 different types of breathing
Breathing and energy manipulation
A variety of Qigong exercises that are easy to learn and practice anywhere
Fall 2017 Focus:
Instructor's Qigong Certification
In October 2012, at the YMAA Retreat Center in California Bill Buckley received his Advanced Qigong Instructor Certification from Dr. Yang Jwing-Ming. This Certification recognizes his five years' independant teaching experience, after completing fifteen years of study, practice, teaching under Master Yang and passing rigorous testing.
Why Practice Qigong?
Find out why the practice of Qigong is growing by leaps and bounds throughout the United States in this excellent article published by the New York Times.