Summer 2017 Martial Arts Seminars
Don't miss the opportunity to study with two world class instructors!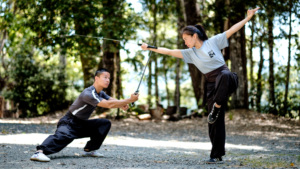 Taiji Sword & Staff Seminars July 16
Two sessions:  9-1 and 2-6
San Cai Dui Jian -

9am-1pm
This workshop will introduce sword basics to newcomers and provide corrections and review for returning students. Basic sword training can improve physical fitness by conditioning the tendons and ligaments in the wrist, elbows, shoulders, and lower back. Other health benefits include improved hand-eye coordination and increased focus.
Swords come in a variety of sizes and weights. The single-handed Chinese straight sword trains speed, precision, and accuracy. San Cai Jian (Three Powers Sword) is a unique sequence because it can be trained solo or with a partner, as San Cai Dui Jian (Three Powers Sword Matching Set). San Cai Dui Jian specifically trains a practitioner to gain an understanding of proper distance and applications.  Please bring your own sword. If you do not own one, a sword can be provided.
Taiji Staff Basics

2-6pm
In Chinese martial arts, the staff is usually the first weapon taught to practitioners to build a foundation for all long weapons practice. Staff training teaches students how to utilize both hands to handle the weapon and maintain proper distance. In additional to developing martial arts skills, staff training provides health benefits including improved body coordination, increased upper body strength, and increased flexibility in the joints. This seminar will cover basic striking, blocking, and sticking and adhering drills through solo and partner exercises.
This workshop is suitable for all experience levels. Please bring your own staff. If you do not own one, a staff can be provided.
Instructors:  Jonathan Chang and Michelle Lin
Jonathan Chang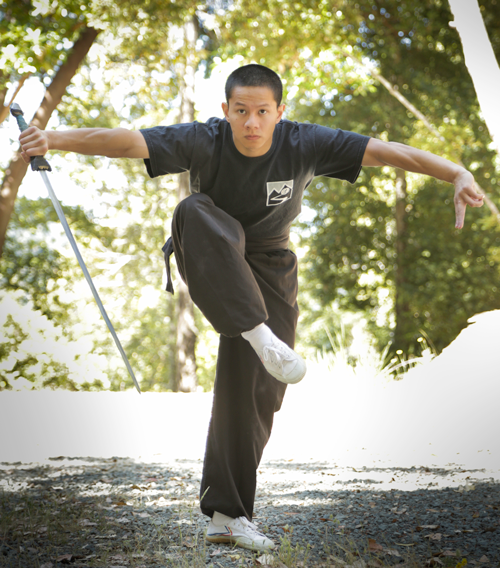 Jonathan Chang is a disciple of Dr. Yang Jwing-Ming. He is an Andover native who is currently residing in and training at the YMAA Retreat Center in California. Mr. Chang started his martial arts training at YMAA Andover when he was 5 years old.For more information on Jonathan, please visit www.barkingrabbit.wordpress.com
Michelle Lin
Michelle Lin is currently studying under Dr. Yang in the 5 year program at the YMAA Retreat Center. Prior to arriving at the Center, she studied kung fu at YMAA Andover for 7 years and has over 4 years of teaching experience. For more information on Michelle, please visit www.barkingrabbit.wordpress.com
Seminar Fees
Registration for seminars and classes is required
Early Bird Registration (before

June 15

):
$65 for each half day seminar ($50 for YMAA and GateWay students)
After

June 15

:  $75 for each half day seminar ($60 for YMAA and GateWay students)