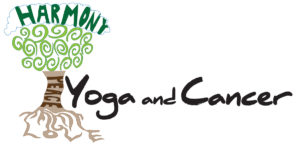 Mondays, 10:30-11:30am 
This free class offers specialized yoga and support for patients, survivors and caregivers.  In this class you will learn about the therapeutic benefits of yoga and its ability to heal by gently stretching, building strength, and deeply relaxing in a supportive environment.
Yoga and Cancer classes are different from regular yoga classes you would typically find at your local studio.  They are even different from classes that are called "gentle" or "restorative."  Yoga and Cancer was specifically designed to provide therapeutic benefits to cancer patients and survivors in a relaxed and supportive environment. Specific movements and postures along with mindful breathing and meditation techniques help manage stress and support the immune system. Yoga and Cancer will help you build strength, improve flexibility and range of motion and support the health of the cardiac and lymphatic systems.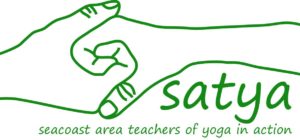 GateWay is one of several Seacoast area yoga studios that offer Yoga and Cancer classes. These classes are financially supported by SATYA (Seacoast Area Teachers of Yoga in Action).  Learn more about Yoga and Cancer
Instructor Sherry Evans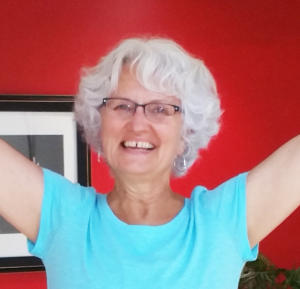 Sherry Evans (RYT200) is a certified yoga teacher in the Classical tradition (YogaLife Institute of  NH) and has been teaching gentle, restorative and senior yoga at Gateway Taiji, Qigong and Yoga since its inception in 2012.  She has also taught at senior centers, nursing homes, recreation departments, and area yoga studios.
Sherry believes that life is an adventure.  With humor, compassion and steadiness, she brings her sense of adventure and seven decades of wisdom to each class she teaches.  She welcomes students of all ages and abilities to experience the healing qualities of yoga.  Every pose flows easefully into the next, accompanied by mindful breathing.  Plentiful modifications are offered for every pose.
Advanced studies include Restorative Yoga with Sudha Carolyn Lundeen and Jillian Pransky and Trauma Sensitive Yoga with Dave Emerson. In 2015 she completed the 25 hour, intensive 'Yoga for Seniors Teacher Training' at the Kripalu Center for Yoga and Health with Carol Krucoff and Kimberly Carson.  She is a member of the Yoga and Cancer teaching faculty through SATYA (Seacoast Area Teachers of Yoga in Action), having completed the 45 hour intensive at Kripalu to become a certified Yoga for Cancer (Y4C) teacher.