Meet Our Yoga Teachers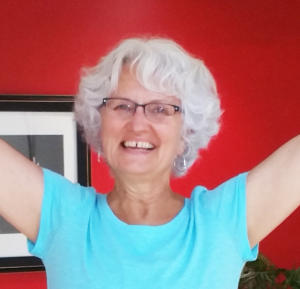 About Sherry Evans…
Sherry Evans (RYT200) is a certified yoga teacher in the Classical tradition (YogaLife Institute of  NH) and has been teaching gentle, restorative and senior yoga at Gateway Taiji, Qigong and Yoga since its inception in 2012.  She has also taught at senior centers, nursing homes, recreation departments, and area yoga studios.
Sherry believes that life is an adventure.  With humor, compassion and steadiness, she brings her sense of adventure and seven decades of wisdom to each class she teaches.  She welcomes students of all ages and abilities to experience the healing qualities of yoga.  Every pose flows easefully into the next, accompanied by mindful breathing.  Plentiful modifications are offered for every pose.
Advanced studies include Restorative Yoga with Sudha Carolyn Lundeen and Jillian Pransky and Trauma Sensitive Yoga with Dave Emerson. In 2015 she completed the 25 hour, intensive 'Yoga for Seniors Teacher Training' at the Kripalu Center for Yoga and Health with Carol Krucoff and Kimberly Carson.  She is a member of the Yoga and Cancer teaching faculty through SATYA (Seacoast Area Teachers of Yoga in Action), having completed the 45 hour intensive at Kripalu to become a certified Yoga for Cancer (Y4C) teacher.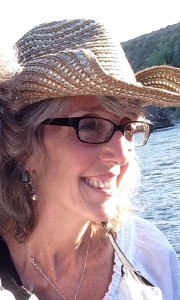 About Katherine Perrin... 
"Come home to your self." This is the place that I teach from.  Creating a space for students to land within themselves, I teach from my own practice and what I learn while on the mat.  Taking my practice off the mat has proven to also be a great teacher!!!  I am a Kripalu Certified 200Hr Yoga Teacher and I am trained in Energy Yoga.  Combining years of practice, training and life, I come to the mat humble and eager to share and shine."
When not teaching yoga, Katherine can be found helping others create beautiful spaces in their homes.  Trained in Feng Shui and having worked in design for many years, Katherine marvels at nature, seeks balance and delights in color and loves to create spaces for clients where they can thrive.
About Slavica Popov Meinhold…
Slavica graduated from Yoga Life Institute of NH in March 2013, but her first steps in yoga began much earlier, in her native country of Serbia.  Since coming to the USA, Slavica has found her new yoga home at Ocean Spirit Yoga, and after completing the 200 hour program for yoga instructors, started her journey as a teacher at OSY and Curves of Rye.
She enjoys practicing asanas and expressing herself through the movement, but the study of yoga offered her also the paths towards her inner strength and flexibility, peace and acceptance. Sharing her knowledge of yoga is for Slavica an exciting experience and her classes are designed with the idea of simplicity and basic concepts of yoga philosophy.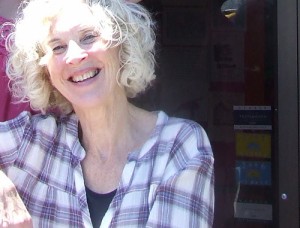 About Terry Farish…
Terry Farish, RYT 200, is a graduate of the Yoga Life Institute of New Hampshire.  She has also completed 40 hours of training in Trauma Sensitive Yoga (TSY) with the Trauma Center Yoga Program, Brookline, Massachusetts.
Terry's classical yoga class draws on the idea of yoga poses as physical metaphors in the body for a state of mind people seek to cultivate in themselves. She is a fiction writer and brings ideas of creativity to yoga. She includes poses and breath work in her class that work to build strength, balance, and mindfulness.
About Bill Buckley...
GateWay founder Bill Buckley received his 200 yoga teacher certification from Kripalu in 2011 and completed his 500 hour certification in 2014.  He has developed an exciting new curriculum called YogaQi that blends traditional yoga postures with flowing Qigong exercises - all with an emphasis on stretching and moving energy through the acupuncture channels.  Learn more about Bill.